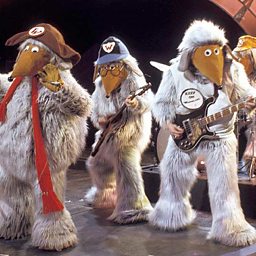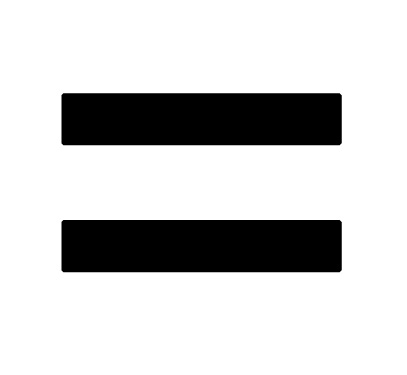 Fans were wary when Hawkwind announced they would be doing an album with strings for their 30th lp release, Road to Utopia. I mean that when a rock band not known for any strings in their songs decides to do an orchestral album, it is usually a signal that it's finally over. It is the musical equivalent of wearing sweatpants in public–you gave up. (the only rung lower is a Christmas album) Which makes it so puzzling that Hawkwind, who had been riding a streak of victories with their last two studio albums would decide to engage in what is usually perceived to be a musical white flag of surrender. Then the album cover was released:
I was gobsmacked. Were they kidding? I canvassed long term Hawkfans, and most honestly thought this was a parody-couldn't possibly be real, right? Cricket cartoons in a folk art style? Very ill advised was the kindest comment I heard.(cringeworthy on an ELP Love Beach level) So what went wrong? First up, fingers must be pointed at Mike Batt of the Wombles, who orchestrated this collection of yet again more (all) Hawkwind remakes. The Wombles were a Brit children's 70's TV show featuring the band in fuzzy costumes (see above). Even odder was Eric Clapton guesting on The Watcher. This seemed like a confluence of bad decisions of epic proportions, like an acid trip that despite the best intentions, ends up spinning further out of control at every turn until there is an uncomfortable and painful thud.
First off, more covers of their older classic material is not what Hawkfans have been salivating for. Hey the first cover of Quark Strangeness and Charm in the 90's was kind of cool, but little did we know that this was to be the blueprint for the next decade and a half. Their propensity for revisiting their older material has gone from eyebrow raising to a genuine problem. And their remakes never capture the magic of the originals, this is also the case here. Early statements tried to assuage fans by stressing that this was not an album of Hawkwind playing with an orchestra, but a Hawkwind album augmented by string and horn arrangements. True, it's more variety show glitz arrangements than a full on orchestral treatment, but in the end this splitting of hairs matters little. The songs are sapped of whatever power they once contained and vary from semi-successful curios to downright look away embarrassing. Psi Power is vaguely interesting but Batt's propensity for 1970's over the top horn arrangements mar even this one slight success. The Age of the Micro Man is haunting but slowed tempos make it eventually sound like they are walking through viscous toffee. Some cool guitar from Brock manages to find its way past the wicket when Batt wasn't looking in the grand finale. But by the end of the second pass through the album, I could no longer take the histrionic horn flashes intruding like a hamfisted attempt to insert some pep in their step but end up destroying everything-a Vegas inflected big band Hawkwind? Ugh. Things looked so bright when 2016's The Machine Stops came out. Into the Woods kept the engine running smoothly. But this album pours sand into the oilpan and the whole colossus shudders to a frightening halt. We took the wrong step years ago? A bit more recent than years ago I'm afraid. Avoid.
Makes you wonder: 'what would Lemmy have said?'
update Hawkwind live at the Palladium, London, November 2018: So the orchestral Hawkwind Palladium London shows have come and gone, and how did they do? Remember, this was supposed to be 'Orchestral Hawkwind' as opposed to the album, which was 'Hawkwind with horn and strings in background'. In the end, there wasn't much of a distinction.  Like this album, this show was a polarizing event-from those who thought it was the greatest thing they'd ever witnessed to those who yelled out 'this is shit!' straight from the crowd right at the band-there was little middle ground. Both the Telegraph and Financial Times in London panned it as straddling a passable/borderline disaster thin line.
https://www.ft.com/content/e3f07b68-e0e5-11e8-a8a0-99b2e340ffeb
https://www.telegraph.co.uk/music/concerts/hawkwind-review-palladium-london-ramshackle-old-vehicle-somehow/
The whole show is on Youtube currently in seven parts shot from the crowd, and judge for yourself. The six songs where Hawkwind are alone without accompaniment? Ok stuff. This quartet isn't their strongest lineup, and it can show (Haz Wheaton's departure is particularly felt). Brock holds things down nicely, exuding charisma and that 'something' Hawkwind always has on guitar and vocals, and they delivered workmanlike versions of some classics like Shot Down in the Night, some uneven versions (Damnation Alley and Spirit of the Age) while in the same breath Arthur Brown butchered (or drastically re-arraanged depending on your point of view) the Lemmy growl of the Watcher. The orchestra seemed superfluous at most stages. The opening orchestration piece was borderline excruciating-the worst of Aaron Copland meets some outtakes from Jeff Wayne's War of the Worlds and Rick Wakeman's Journey to the Center of the Earth meets casual 'hey let's throw in some Gil Evans here' moments. The orchestral backing to Arthur Brown's version of The Black Corridor and the classic Sonic Attack injected treacle and haphazard classical hackwork where some Ligeti inflected menace was required. (Nik Turner was openly missed on these two…Sonic Attack resembled the Atom Heart Mother orchestra working out early rehearsal bugs while Brown struggled to read the words and maintain any semblance of tempo). Down Through the Night suffered from horn blasts straight from an Italian 70's variety show before picking up a bit towards the end-look up Prisencolinensinainciusol when you get a chance.
Overall, Mike Batt's orchestrations seem like taping on a false moustache to Sean Connery: ultimately, not only is it just not needed, it actually detracts from the whole thing. In the end, this whole event was a noble failure that could have been predicted. Orchestral versions of progressive rock? Maybe. Orchestral versions of space rock? No. It's antithetical to the whole genre. While the mid 90's symphonic Pink Floyd lp courtesy of sympathetic kindred spirit Jaz Coleman was a reasonable success, Mike Batt has little feel for Hawkwind's music and the final effect is like leaving Doc Severinson from Johnny Carson in charge of arranging an orchestral evening of Amon Duul II on short notice-two styles that would never mesh even under the best of circumstances forced uncomfortably together. It wasn't awful, it wasn't great. And really, nobody wins in that scenario. Let's move on.