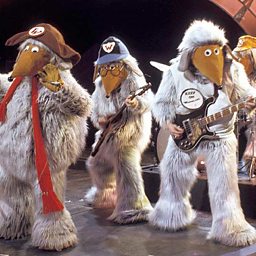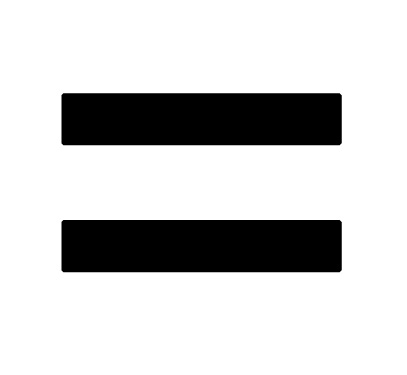 Fans were wary when Hawkwind announced they would be doing an album with strings for their 30th lp release, Road to Utopia. I mean that when a rock band not known for any strings in their songs decides to do an orchestral album, it is usually a signal that it's finally over. It is the musical equivalent of wearing sweatpants in public–you gave up. Which makes it so puzzling that Hawkwind, who had been riding a streak of victories with their last two studio albums would decide to engage in what is usually perceived to be a musical white flag of surrender. Then the album cover was released:
I was gobsmacked. Were they kidding? I canvassed long term Hawkfans, and most honestly thought this was a parody-couldn't possibly be real, right? Cricket cartoons in a folk art style? Very ill advised was the kindest comment I heard. So what went wrong? First up, fingers must be pointed at Mike Batt of the Wombles, who orchestrated this collection of yet again more (all) Hawkwind remakes. The Wombles were a Brit children's TV show featuring the band in fuzzy costumes (see above). Even odder was Eric Clapton guesting on The Watcher. This seemed like a confluence of bad decisions of epic proportions, like an acid trip that despite the best intentions, ends up spinning further out of control at every turn until there is an uncomfortable and painful thud.
First off, more covers of their older classic material is not what Hawkfans have been salivating for. Hey the first cover of Quark Strangeness and Charm in the 90's was kind of cool, but little did we know that this was to be the blueprint for the next decade and a half. Their propensity for revisiting their older material has gone from eyebrow raising to a genuine problem. And their remakes never capture the magic of the originals, this is also the case here. Early statements tried to assuage fans by stressing that this was not an album of Hawkwind playing with an orchestra, but a Hawkwind album augmented by string and horn arrangements. True, it's more variety show glitz arrangements than a full on orchestral treatment, but in the end this splitting of hairs matters little. The songs are sapped of whatever power they once contained and vary from semi-successful curios to downright look away embarrassing. Psi Power is vaguely interesting but Batt's propensity for 1970's over the top horn arrangements mar even this one slight success. The Age of the Micro Man is haunting but slowed tempos make it eventually sound like they are walking through viscous toffee. Some cool guitar from Brock manages to find its way past the wicket when Batt wasn't looking in the grand finale. But by the end of the second pass through the album, I could no longer take the histrionic horn flashes intruding like a hamfisted attempt to insert some pep in their step but end up destroying everything-a Vegas inflected big band Hawkwind? Ugh. Things looked so bright when 2016's The Machine Stops came out. Into the Woods kept the engine running smoothly. But this album pours sand into the oilpan and the whole colossus shudders to a frightening halt. We took the wrong step years ago? A bit more recent than years ago I'm afraid. Avoid.
Makes you wonder: 'what would Lemmy have said?'