The story of Yes in their glory days is pretty well known, but many fans lost track of them in the 80's. Even fewer are aware that things kept going right up to the present day, with some decidedly mixed and contentious moments and results. (If your name is Jon Davison or Billy Sherwood, please x out of this window now, it's not going to be pretty.)
Yes is one of the defining bands of the 70's rock n roll scene. Able to jump genres, (mostly their fan's genres) everyone who had records in the late 70's had a Yes album: Fragile, Yessongs and the Yes Album were on most kids shelves. Close to the Edge showed up on the more adventurous fan's collection. Even Tales From Topographic Oceans wasn't unfamiliar in college dorms in the early 80's. But the ability to please everyone in the plebeian beer swilling rock scene was a heady achievement for such a distinctly tricky British prog band.
The Eighties
Many Yes fans lost track of the band as they ended up combining forces with the Buggles' Trevor Horne and Geoff Downes in 1980 (better than one might guess) but soon broke up, crushing fans and scattering them to the winds. 1983 saw an unlikely resurgence for the band: a reunion line up of Yes (originally called Cinema until Jon rejoined) which suddenly had a number one hit (Owner of a Lonely Heart), a triple platinum album (90125, initially known as 80120 until its release was delayed), a huge MTV video, and a battalion of new fans unaware of their deep philosophic and esoteric musical heritage. 1987's Big Generator couldn't really sustain the immense wave of popularity they had garnered. (The complete lack of thought in the last two album covers wasn't helping, either)
The Big Split
       vs.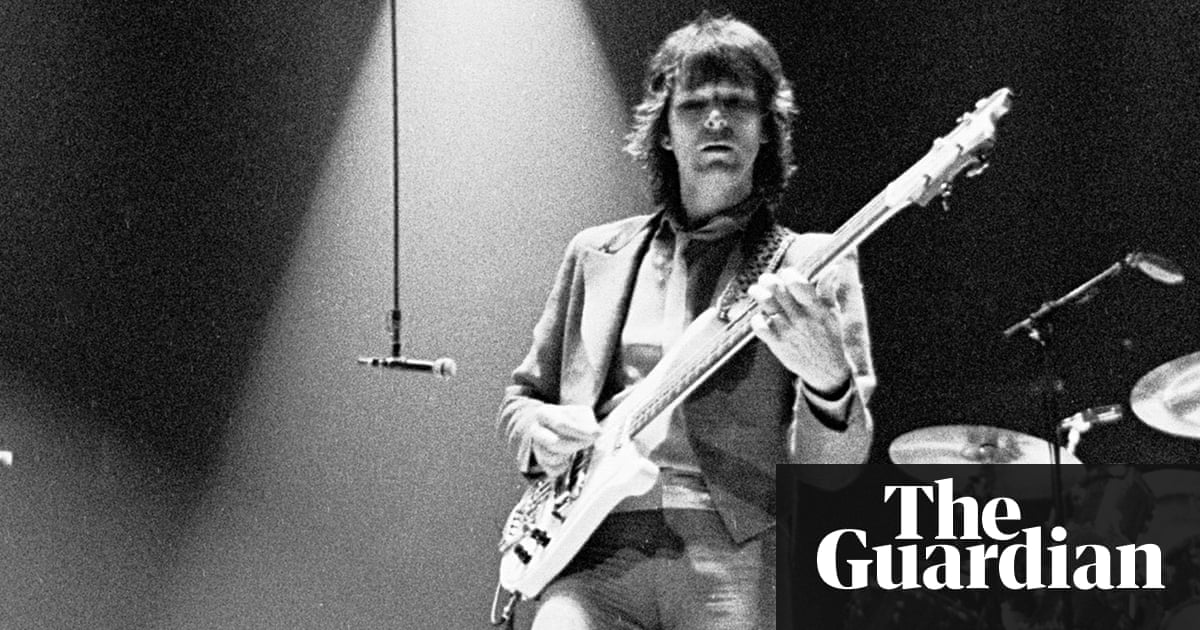 Then…something happened. Chris Squire and Jon Anderson had a falling out in 1988 over the future of the band, as Squire had descended into a coke infused downward spiral but stubbornly held to creative control, he either a. eventually fired Anderson or b. Anderson quit. In the end, Squire owned the name, but had no bandmates as Anderson took Steve Howe, Bill Bruford and Rick Wakeman from the classic era, plugged in Tony Levin on bass, and the legal team of Anderson, Bruford, Wakeman and Howe was born. Yes existed as Chris Squire alone, with no band. (Tony Kaye, Trevor Rabin and Alan White were still lurking around, but with Anderson gone, it was a band without any viable plans.) ABWH put out a fairly convincing version of Yes, and toured successfully in 1989. Attempts by Squire and his legal team to sue ABWH into submission did little to convince anyone that this wasn't the 'real' Yes.
(Does anyone remember the Dead Milkmen album Metaphysical Graffiti? Which contained the song Anderson, Walkman, Buttholes and How! Gibby Haynes of Butthole Surfers fame ranted these lyrics:
We've got to get together
And we've got to save the snails
Let's board the purple spaceships
Before they set sail
I want a Yes reunion
And you know I want one now
No more Anderson
Walkman, Buttholes and How!
Listening to the opera
And smoking angels' dust
You can't get more fucking
Progressive than us)
War is Over, We Will Now Have a Union….
ABWH began to fall apart during the second album sessions, and a solution was hastily proposed: a fusion of ABWH and the remnants of Yes to form a supergroup derived from a single band–an apparent octet featuring Jon Anderson on vocals, Steve Howe and Trevor Rabin on guitar, Rick Wakeman and Tony Kaye on keyboards, Chris Squire on bass, and Bill Bruford and Alan White on drums. (In reality, White and Kaye only appear on one song, and Rabin on three). Too many cooks spoiled the broth, hired hands re-recorded Howe and Wakeman's original recordings, and Jon Anderson's control freak streak combined to make the most disjointed and disappointing Yes release to date, one which had a startling amount of sidemen credited-18 in total, ten of them keyboardists. Seven producers are listed. No one was surprised when this lineup imploded (1992).
Or Not….
Talk, in 1994, quietly rewrote what was essentially  going to be a Trevor Rabin solo affair into a hastily reconstituted 'Yes of the 80's' lineup. It was a fully digital project pre-dating Protools–it  is sonic-wise a great high end stereo system test album, but sterile is another word used frequently for this cut and paste technique that eventually took the industry over in the next few years. The odd choice of Peter Max was diametrically opposed to the whole ethos of the mysticism of the Yes concept, but appears to be signaling an intentional break with the past. Yes seemed to be fading into the woodwork. ( I still like this album a lot, just found it on vinyl)
Wakeman In, Wakeman Out, Wakeman In, Wakeman Out
1995 saw the reformation of the classic lineup, with Howe and Wakeman rejoining, displacing Rabin and Kaye (who wasn't on much of Talk anyway). Keys to Ascension 1 and Keys to Ascension 2 were the result of this 1995-1996 reunion. Mostly remakes of classic 70's era tunes, the second volume contained Mind Drive, a lengthy song that was the last and one of the few pieces to survive from the ill fated 1981 collaboration between Led Zeppelin and Yes known as XYZ. (a quick read on them here.) Wakeman bounced in November 1996 and Billy Sherwood, mixing engineer on Keys came aboard as the new keyboardist. The lackluster Open Your Eyes in 1997 closed many eyes forever for older Yes fans still clinging on.
Yes, now a quartet plus one replacement part was struggling for a sound. Pop? Prog? Neither? The third choice seemed to describe 1999's The Ladder, which saw Sherwood shift to second guitar, the first time Yes had had a second guitarist in their 31 years to that date. Producer Bruce Fairbairn died while recording this lp, prompting some ill advised jokes about the current state of the band. Igor Khoroshev took over on keys and Yes now contained two replacement parts. Horns? World music? Techno? (via Front Line Assembly/Skinny Puppy associate Rhys Fulber) This further muddied the waters of the Yes sound as they seemed to throw anything against the wall to see what stuck. (see: Union) Magnification in 2001 was a mild return to form, written specifically to be recorded with an orchestra to replace the departed Sherwood and Igor. Some Yes fans forgave them since they had jettisoned the replacement parts and were now a quartet. Anderson was frustrated with low album sales and a moratorium on new material was declared. Yes became a live outfit only.
A 2000 tour where they played only seven songs was one dream finally realized: the big three: Close to the Edge, Ritual, Gates of Delerium in one set combined with  Starship Trooper to bring in a four song wallop that clocked in at nearly 80 minutes. A Roundabout and All Good People, and a Heart of the Sunrise rounded out the evening. ( I remember watching Howe on the jumbotron during Gates as he grimaced at his fingers to will them to get every note as he silently cursed himself for writing such convoluted passages).  Wakeman wasn't yet returned, and Igor held down the keyboard duties. (Igor eventually got the heave ho for feeling up and biting a couple of  unamused female security guards backstage at a show in Washington DC in 2000)
Suddenly, Wakeman was inspired to rejoin for the..let's see errr…fourth time, and the classic lineup toured from 2002-2004.  The 2004 35th anniversary tour featured inflatable stage props to give Roger Dean's art work some three dimensional life. (when the lights hit it wrong, it looked a bit uncomfortably weird, like slightly uncool deflated and warped beach toys) The band didn't seem like they were having much fun. Wakeman bailed once again after the 2004 tour.
Kicked Out of a Band You Founded?
When a 2008 world tour had to be first postponed and then canceled due to Jon Anderson's serious respiratory illness, the band quickly made a muddle headed decision, and fired the founder, voice of the band and spiritual leader, and moved on. (note that when Squire's ill health forced a postponement of the spring 2009 tour, nobody even blinked.) Benoit David from a Canadian Yes tribute band was YouTube selected by Squire, and with Oliver Wakeman (Rick's kid) in tow, the band hurriedly set out to honor the commitments of the failed tour. Yes was now playing clubs and small theaters as the trio of Squire, White and Howe didn't get folks frothing to see the remnants of a legendary outfit sporting now an offspring as a member. David acquitted himself well, recording Fly From Here, the first Yes album in a decade. It relies heavily on the 1980 Buggles era album Drama as its source for material, reworking themes and re-recording some unreleased pieces to generally good effect. Ironically, David was shown the door in 2012 for a brief respiratory illness that postponed a leg of the tour (he found he was out of the band when reading a Chris Squire interview announcing his departure).
Enter Jon version 2
Jon Davison, yet another YouTube discovery, was hastily plugged in to replace David and the 2012 tour commenced. (Geoff Downes from the Buggles and Drama (and Asia) had rejoined on keys by now, replacing Oliver Wakeman) Davison was much more faithful to the Jon Anderson's ethereal vibe than Benoit David's more Trevor Horn approach. He also exudes a passion for the music that is tangible on stage. But the excitement quickly dissipated with the replacement singers, and Yes was doing package tours with Styx and Procol Harum to get some asses in the seats. Copping a trick that many classic rock acts had done to reboot some enthusiasm, Yes went out on "the Albums Tour". They played Close to the Edge, the Yes Album and Going For the One in their entirety, which had mixed results. Fans were excited by the old chestnuts revisited, but others wondered why the now healed Jon Anderson wasn't a part of this. Yes also ignored the wisdom of the moratorium on new material, and blorted out the ill advised album, Heaven and Earth. Scathing reviews put this as the nadir of the Yes experience, as many questioned why they would sully what was left of their reputation. This album made Union look refreshing and challenging.
Yes vs. Anderson Rabin Wakeman
The untimely death of founding member (and main antagonist to Anderson) Chris Squire in 2015 threw Yes for a loop. Down to Howe and White, with Geoff Downes of the 1980 Drama album as the authentic members, folks questioned the decision (rooted in Squire's final wishes) to continue the band. The 2016 tour revisited Tales From Topographic Oceans and Drama, with a bands worth of replacement players. With Alan White out due to back problems, Yes consists of Steve Howe. Reactions to the tour were mixed.(scroll to end of that review)
But very quietly, whispers indicated something else was cooking. Jon Anderson had done a small tour with Rick Wakeman in 2011, and another one with Jean Luc Ponty in 2015. He seemed healthy and vibrant on stage, and gave consistently warm and powerful performances of reworked Yes classics.  Then in summer 2016, fans were greeted with this news:
Holy shit, a real version of Yes was going to tour? Discussions started to pop up in well informed boards-which one is the real Yes? (stevehoffman.com polls had ARW as the 88% choice) As you have read, this wasn't a new question, but one that has dogged them for decades. The ARW tour has just begun this month, and I attended the 12th show of the tour. What confronted me was the real Yes (friends said this blew the current Yes out of the water in the first ten minutes). Wakeman, resplendent in a very complicated cape, surrounded by a dozen keyboards including two Minimoogs,  Jon trim and in full voice, Rabin the quiet metal edged power-this band cooks like the 1985 tour did. Sure Steve Howe is missed, as is Alan White. But those two guys cannot fill up a room with sound, power and vibrations like Anderson and Wakeman (with Rabin)  can. Jon regaling us with tales from the past: "Ahh Boston Garden…remember that? You were there, I was there. We were stoned, eh?" and introducing the Meeting from AWBH said "we were in Montserrat recording, and we went out to play cricket against some local schoolkids. They were like eleven and twelve and thought we could wipe the field with them. Wrong! They annihilated us. Rick and I got drunk after and went into the studio to improvise a piano/vocal duet on the spot. This is the result"
Though the evening of Yes Music and More consisted of Yes music only (barring the Meeting from AWBH), and some choices posited in early interviews (Endless Dream from Talk, I'm Running from Big Generator) were instead represented by Rhythm of Love (Big Generator) and Lift Me Up (Union), it didn't matter. The power of Awaken, Perpetual Change, Heart of the Sunrise and Long Distance Runaround blew the theater to delirious heights. (overheard at show: 'if Jon Davison sees this, he is going to quit Yes on the spot out of guilt'). In short, ARW is the real deal, Yes reborn. Friends after the show that attend all things Yes agreed: the current version of Yes is a nice, a polite evening's entertainment. ARW is full on Yes, where you walk out of the show going 'holy shit was that amazing!' A set list is available here.
Shoot High, Aim Low… or: Wither Yes?
So where does that leave us? Is the current Yes even Yes? Is it now a tribute band to Yes? Is the band that doesn't own the name the real Yes? The only logical solution is a fusion of the two units. No Chris Squire leaves a large hole in the proceedings, as he was the second strong voice in harmonies, and his distinctive growling Rickenbacker bass stylings practically founded a genre of prog bass playing (Rush, Starcastle, Genesis, Lemmy in Hawkwind among the many). He is irreplaceable. But the lineup of Anderson Wakeman Howe White and perhaps Rabin and Tony Levin would certainly engender some real excitement. Fill up some hockey rinks. I will leave you with one further thing overheard on the way out:
"Yes is in BIG trouble when word of this gets around…"
Update April 2017: After the Rock and Roll Hall of Fame induction, Jon Anderson reclaims the band name, and ARW is now known at Yes featuring Anderson, Rabin and Wakeman. Let the fun begin.